With finding employees so difficult as people return to the office after COVID, many employers are looking for automated services to support their production employees. Micromarkets are a solution many employers are turning to.
A Micromarket is an automated food and beverage breakroom service area that is serviced by a vending route sales person. At set up, GAD Vending helps you design cameras, security and flow for social distancing. There are choices in vending machines, cashless payment solutions, profitability projections and product mixes to optimize your employee satisfaction.
GAD Vending offers complete employee breakrooms with microwaves, vending machines, condiment tables and freezers. GAD also sells ATM's, coffee vending machines and digital background music.
New to GAD Vending are these freezer selections.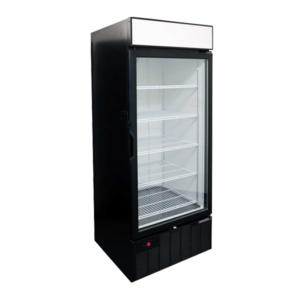 High Capacity, Froze Space Merchandiser™ designed for volume merchandising with premium impact and appeal. Wide format provides maximum LED illuminated merchandising in a robust, yet low energy package. Factory preset to -10°F (-23°C) for holding frozen product.
Call your vending route supplier or GAD Vending if you have questions about adding a Micro Market to your employee break area.

The CoolBlu Cooler deploys a world class control system allowing the user to use the cooler as a food cooler or beverage cooler. State of the art locking system is simply programmed to turn on/off through the control system. This eliminates the need for different types of coolers. CoolBlu can do it all.
NAMA certified, this cooler has built in Bluetooth Technology with the ability to track number of door openings, length of time the cooler has been without power, time between last power cycles and finally, the maximum temperature inside the cabinet. Telemetry is also an option with CoolBlu.