GAD Knows Vending, Pinball and Games
Take advantage of GAD expertise in sales and service of vending machines, games and pinball.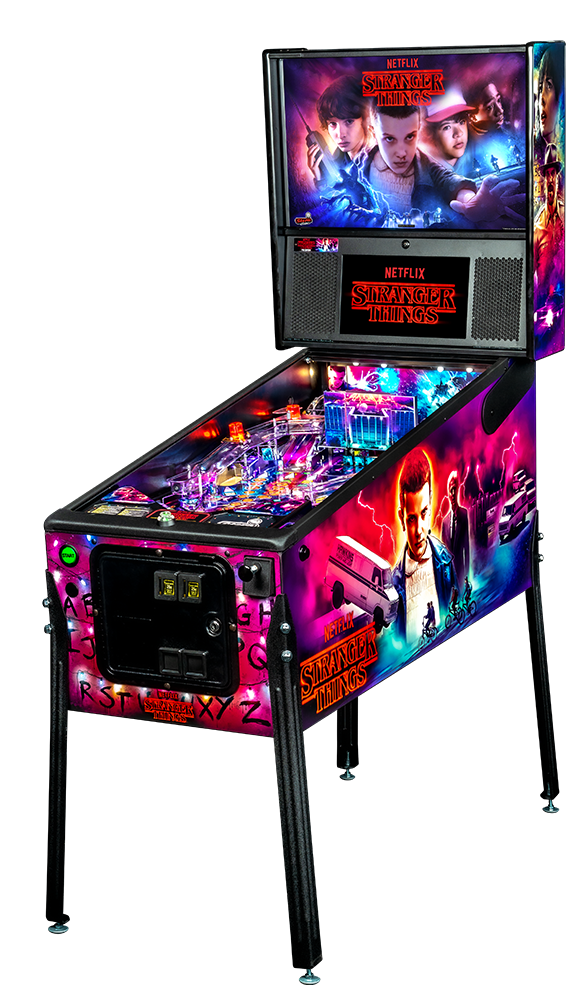 GAD Knows Vending, Games, Music and Pinball
Smart business owners know Greater America Distributing (GAD Vending) for the professional sales and support of games, vending, pinball, commercial music delivery and ATM. GAD Vending stocks the highest quality equipment from the best of class manufacturers. GAD technicians are factory trained and have access to common parts in our warehouses to complete repairs timely. And, GAD Vending knows the newest technology solutions for payment acceptance, machine management text alerts and smart phone management reports.
When you work with GAD Vending, you can expect the best.
GAD Knows Customer Service.
With over 30 years of experience in business, GAD knows our customers. GAD understands that your equipment can't wait for a common part. GAD knows that you need a machine – fast – to keep your business revenue on track. GAD knows sometimes a used game to complete your game room is the perfect answer. GAD can show you how and when an ATM makes business sense to allocate floor space. And, GAD knows this area of the country. Our GAD Techs travel around a 4 state area regularly. GAD Knows Business.
The sales, distribution and service of vending machines is a key business of Greater America Distributing (GAD Vending). We stock the industry leading vending machines in our warehouses strategically located in NE, IO and MO. Our service department has an inventory of parts to fix vending machines, change product configurations and the upgrade payment options to digital solutions. At GAD Vending, our sales and technical teams are working across a four state area to service you better.
GAD Knows Games and Pinball
People love skill games, team games and tournaments. And they are re-discovering these games are fun. From the newest digital darts to pinball, Golden Tee to pool tables – games help you keep people staying longer in your establishment.
GAD can help you determine the best games for your floor space, age you want to attract and the best mix to keep people coming back. GAD knows tournaments, remote play technology, and the best investment return. GAD can set up cash, card and alternative pay technologies. And, GAD knows how to tie in your games, music, ATM to a complete solution for your bar, arcade, restaurant, mall or business establishment.
Golden Tee 2020 is a great stand alone game or game room anchor producing game. Golden Tee gives people an easily understood game – golf! As with the real game, Golden Tee can be played by many levels of players. Golden Tee can be played by a single player, played online against others or live with multiple players. We stock and service many game generations of Golden Tee equipment. Let us help you keep the players playing.
Pinball, especially by the ultimate name in pinball creation – Stern Pinball – is on a resurgence with a younger generation of players. New subject games (with amazing technology) like the mega hits, Netflix Stranger Things, Star Wars and Deadpool creates an amazing tie in for players.
Don't forget entertaining the entire family! Claw (crane) games are a perfect edition to a waiting area, lobby, or dreary corner. Try shuffleboard, foosball, air hockey and other fun, traditional games to keep the family happy.
GAD knows games, arcade, billiard, pinball, darts, crane games, and more. All the fun games people love to play.
GAD Knows New and Used Games and Vending Equipment
GAD has been selling and servicing vending, games and pinball for over 30 years. With customers across NE, IA, MO and KS – we have the experience to help you with a complete break room, game room, arcade, restaurant, and home use.
A stocking distributor of vending machines from the best USA manufacturers. In inventory some of the greatest pinball, Golden Tee and games available for immediate pick up or delivery. All new in the box, ready to set up with a cash or cashless payment solution.
GAD Vending also has some used, refurbished equipment and games available in our warehouses. Want a used pinball for your man cave? Save money on a cash change machine? GAD knows refurbished equipment.
GAD knows pinball, games, ATM and vending machines across the Midwest.
because Greater America Distributing cares
Accredited A+ BBB Rating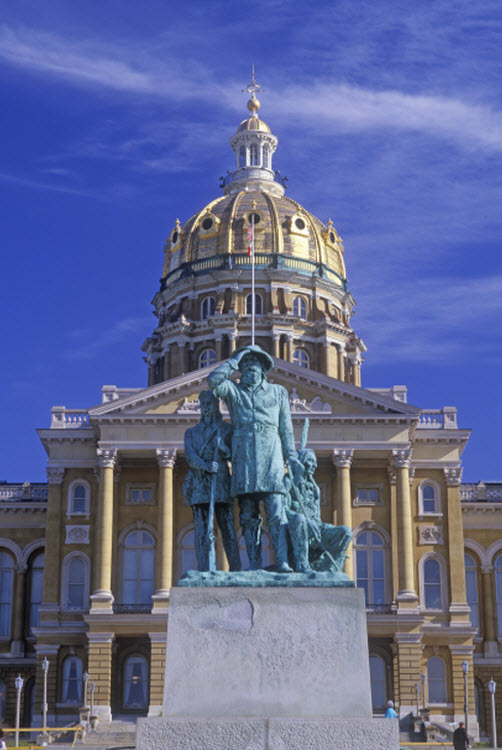 The Better Business Bureau for our Grimes, Iowa location is rated an A+ with zero customer complaints. Please take a moment and give us a review on the BBB!
Grimes is located on the northwestern side of Des Moines. Our sales and technical service team are available for customer support in office or on site around Iowa.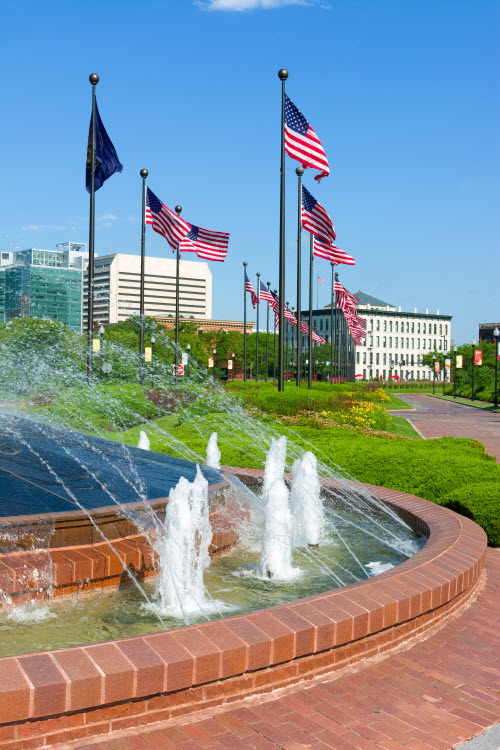 Since Greater America Distributing was started in 1982, we have enjoyed an A+ Better Business Bureau rating. We are an accredited business with the BBB and appreciate any customer reviews for our Omaha, Des Moines or Kansas City locations.
Our office is located in Omaha just south of 60 and Grover. We have vending machines, pinball, games and cash handling equipment in stock and ready for pick up. Our parts department is stocked with repair parts for your needs. GAD Vending is open to the public.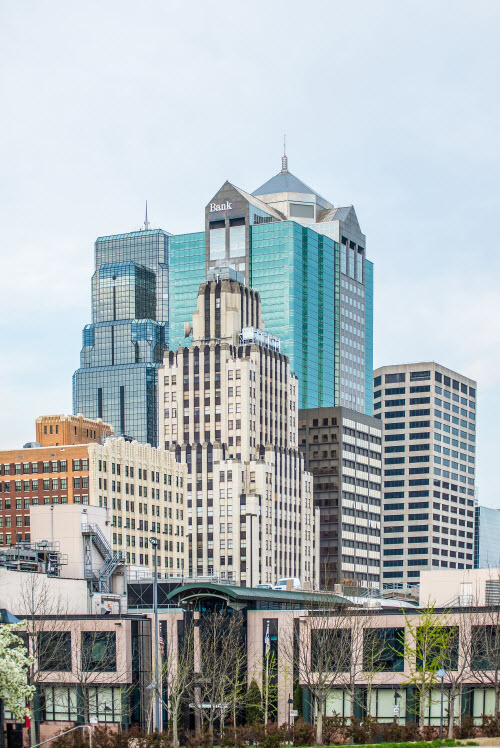 Our GAD Vending office is located on the Missouri side of Kansas City at 3220 Roanake Road. Our service department is available to repair equipment at our office.
We are accredited with the Better Business Bureau and enjoy an A+ rating.
GAD Vending Frequently Asked Questions
Can GAD vending repair any vending machine?
Does GAD Vending fill vending machines?
Does GAD Vending sell vending machines to small businesses?
Where does GAD Vending service vending, games, ATM and pinball machines?
Does GAD Vending sell pinball and pop vending machines for home use?
Does GAD Vending have the newest digital juke boxes?
Can GAD vending repair any vending machine?
GAD inventories parts for a wide variety of vending machines. Our techs are trained and have years of service repairing all types of vending equipment. The techs are happy to listen and solve your issues – over the phone or with a service call when necessary. Our techs know how to reset the product mix in various models. Our techs know how to retrofit cash management solutions to high technology solutions.
Crane vending machines, for example, is the largest manufacturer of vending machines in the USA. As a distributor for Crane, GAD technicians work regularly on these machines. We stock the parts to retrofit the interior snack size distribution, cashless technology upgrades and the interior parts for Crane. We also can change out the graphics on these vending machines. Have a Crane Vending Machine? GAD Knows Crane Vending.
GAD Techs Know Vending in Nebraska, Iowa, Kansas and Missouri.
Does GAD Vending fill vending machines?
GAD Vending knows the vending machine business. GAD Vending sells and services vending machines across a 4 state region. GAD Vending does not fill vending machines. We do work with those that do. Our team is happy to refer you to vending machine route operators to work for you.
Are you looking at starting a vending machine route business? GAD sales managers are a great resource for your business plan. Our team is happy to answer questions. Educate you on the various vending machine, ATM and game opportunities. Give you insight to how a vending machine route business works.
GAD know Sales and Repair of Vending
Does GAD Vending sell vending machines to small businesses?
Yes!
While the majority of our work is with vending route business operators, we do sell direct to small business or homes that require a single machine. GAD Vending occasionally has used vending machines for sale. And GAD Vending can help with interior configuration, outside graphics and payment options.
We also carry the parts for repair. Many of our customers are just seeking parts to repair a single vending machine. In GAD Vending warehouses, we stock the common parts for repair and we are open to the public.
Where does GAD Vending service vending, games, ATM and pinball machines?
GAD trained repair technicians are located in our Omaha, Kansas City and Des Moines offices. Greater America Distributing travels to customer locations or our customers bring parts in for repair. If you have equipment in need of repair, call the office closest to you for a service technician call, to pick up parts, or to bring in your equipment for repair.
With parts available for our technicians to bring on call, we will ask you lots of questions on what's going on with your equipment. Our technicians are professional, quick and trained on fixing machines. GAD factory trained in vending, games, ATM and pinball machines.
GAD Vending is open to the public. If you have a pinball, commercial game or vending machine in your home, workshop or small business – GAD Vending technicians can answer phone questions,  direct you to manufacturer assistance or sell you parts. Our service team can also repair the parts on your machine that you get to us. If a service call is required, we will give you cost estimates prior to dispatching a tech.
GAD Know Vending and Game Repair
Does GAD Vending sell pinball and pop vending machines for home use?
Absolutely!
GAD Vending regularly sells home editions of pinball, home Golden Tee editions, commercial quality games, electronic darts and vending machines for home use. GAD represents lots of pinball game manufacturers to include Stern, America and Chicago Gaming. GAD has the most current pinball, collector pinball and unique pinball games for the entire family! Fill your basement with great pinball for family game night.
Our commercial quality games – pool tables, foosball, darts, shuffle board, etc – are all available to the public to buy. Many pinball machines come in commercial and home versions. Golden Tee has a home version with software updates available. Our Galaxy 3 "The Fire" Digital Darts is a family favorite! Play with your buddies anywhere in the world with an internet connection.
Seeking a pop machine or snack vending machine for your home, workshop or small business? Check out our vending machine inventory, call us with questions. GAD Vending is open to the public for a single machine sale.
GAD inventory is generally new games and vending equipment but we do have a few used as we come across gently used equipment. Contact the GAD Vending office closest to you and let us know what you are looking to buy.
GAD knows home game rooms.
Does GAD Vending have the newest digital juke boxes?
Digital music and speaker systems for bars, restaurants, arcades and party rooms are an expertise of GAD Vending. We know how to spec and install digital music solutions to integrate an immersive experience for any age audience. Put music videos on your TV's. Add advertisements for your specials across your digital screens. Add speakers outdoors. Appeal to any age audience with an internet library of music and video.
A GAD digital solution keeps track of what music is played. This allows you to pay only when a song is played – instead of paying for music all hours you are open. Your customers win with playing music from the app on their phone. And you, as the owner, only pay for music licensing that you use. For example, you turn off your music while a sporting event is on. You are paying to play the sporting content and today you are paying for music you are not playing.
Let your customer be the DJ
Huge music and music video catalogs online
Use your TV screens to create a party atmosphere of dancing, music videos, trivia and karaoke
GAD Vending knows how to program digital music solutions
Get digital reporting to only pay for music you actually play
GAD knows digital music solutions
are you ready?
Get Started Now
Greater America Distributing is ready to help you purchase the best equipment to create the ultimate break room, game room, snack machine, unattended cash handling solution, or whatever equipment you for the right amenity for you ultimate customer.
Greater America Distributing not only is an expert at what is the right machine, we also can fix when its broken. We stock the most common parts for vending machines, pinball, games and ATM machines. Our service technicians are available by appointment to fix equipment at one of our warehouses. And, we are open to the public.