GAD Knows Vending
GAD brings your vending profits to life!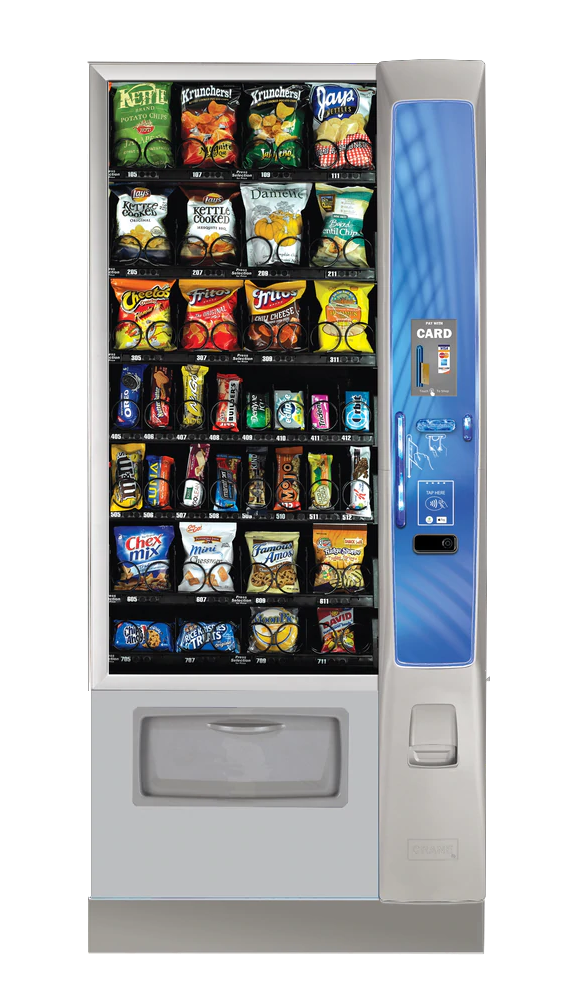 GAD Knows Quality Vending Manufactures
The vending industry has been a long standing staple for a quick snack or drink from the workplace, airport, hospital, mall or anywhere people gather and need quick refreshment. Vending machines may have changed over time in what they offer- like healthier alternatives, fresh ground coffee and better snack variety. All in an unattended, easy to use a couple coins, pick your favorite, and vend.
Until now. Technology has upgraded how the vending industry operates.
Vending customers get better snack choices. With technology assisting route operators to generate real time reporting, they know what needs stocking, how fast items are selling and how to maximize their routes' profitability. All this for better service to the vending public.
Payment choices have improved as well. Now, a vending customer can use cash, credit card or choose to use their smart phone payment system. As long as there is an internet connect, payment offerings are much more vending customer friendly.
Vending machine manufacturing quality has also improved. At GAD Vending we see machines with better configuration options. Less jamming. Improvements in overall quality. And, our vending manufacturers are the best in the world.
Looking for an outdoor vending machine? Passive income and service for your customers during the COVID 19 virus pandemic? Or the best cleaning guidelines for your equipment?  GAD Vending has many choices, in stock, for outdoor vending machines. Our service techs can also provide you with cleaning guidelines for your equipment.
While the concept of vending a snack or drink hasn't changed, the product offerings and technology support has revolutionized the vending industry. If you are looking for a single vending machine for your lunch room to a complete break room solution to a full unattended micro market, GAD Knows Vending.
GAD Knows Crane Vending Machines
Crane Merchandise Systems are the vending industry's world class and most complete compliment of vending machines and cashless systems. And GAD knows Crane!
Crane vending machines are designed to attract and engage customers to keep buyers coming back. Crane vending machines also help you take greater control of your vending route business for you and your end user customers. Defend your high traffic locations and help you gain more as you refresh customers with the best in cold drinks, healthy food choices, snack foods and hot beverages.
Today, technology is integrated in vending machines. Technology helps you, as the business owner, with inventory control, automated advertising opportunities and payment options. Technology helps the floor space owner with automating reports. Technology helps the vending user with more payment and ordering options through smart phone apps.
GAD Vending is a stocking distributor of Crane Merchandise Systems equipment. GAD Vending stocks the parts and we have trained technicians to fix Crane vending machines.
GAD knows how to help you set up the right vending machines for the use area. How to set up the technology solutions. GAD knows the vending business in Nebraska, Iowa, Kansas and Missouri.
VOCE COFFEE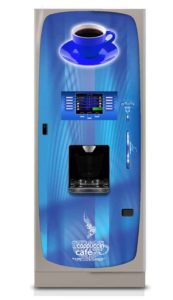 MERCHANT MEDIA COMBO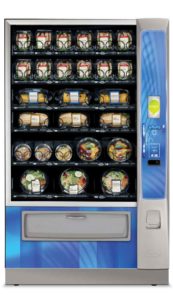 MERCHANT MEDIA SNACK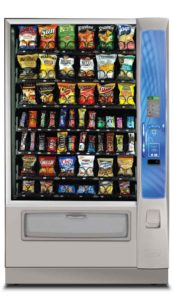 DIXIE NARCO BEV MAX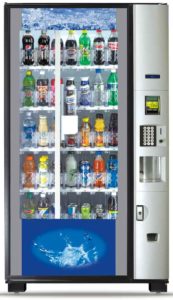 GAD Knows AMS Vending Machines
GAD knows AMS Vending Machines for the toughest environments. The Outsider is an exceptional choice for outdoor vending opportunities. The AMS Combo and GEM are options for vending opportunities in high traffic areas in airports, malls and lunch rooms. Tell GAD where you need a vending machine and we'll help you with the best AMS vending machine for you!
AMS specializes in mixed row vending machines, outdoor vending machines and the newest in touch-less technology solutions.
Made in the USA.
WIDE GEM SNACK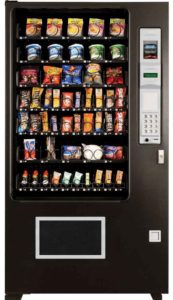 AMS THE OUTSIDER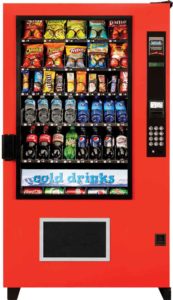 AMS HEALTHY VEND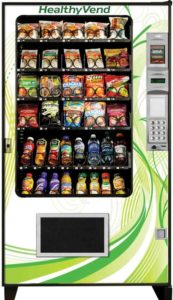 AMS COMBO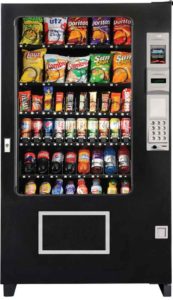 GAD Knows U-Select-It Vending
USI Vending machines are designed for today's consumer. Sleek, convenient and beautifully designed to satisfy the vending user and the vending route owner. USI Vending machines look great in employee lunch rooms, small break areas and staff lounges.
GAD and USI know payment options to update existing vending machines to smart technology.
GAD knows USI vending machines and repair. Call the closest GAD office in Omaha, Des Moines or Kansas City to get your USI vending questions answered.
USI Evoke 6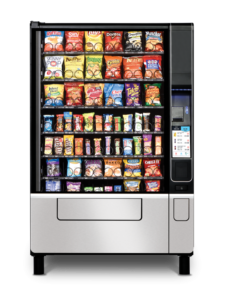 USI ALPINE 5000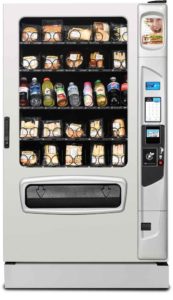 USI ALPINE COFFEE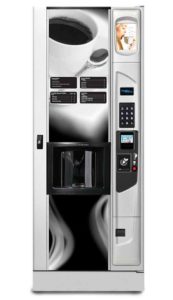 USI ALPINE COMBI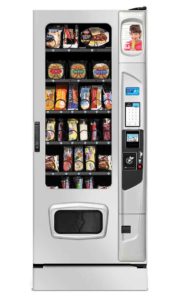 GAD Knows Sanden Vendo Vending
GAD knows Sanden Vendo. And GAD Vending has Vendo machines in stock, parts and trained technicians to service Sanden Vendo customers.
Sanden Vendo is a worldwide vending machines company. Offering quality vending machines and innovative solutions in payment technologies, Sanden Vendo is a quality solution provided by GAD Vending.
Contact the closest GAD vending office in the Midwest for a new Sanden Vendo machine or service an existing Sanden Vendo machine. GAD know service!
VENDO 721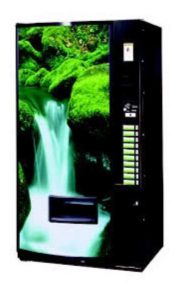 VENDO GF9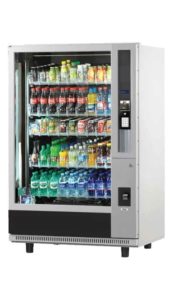 VENDO 621 LIVE DISPLAY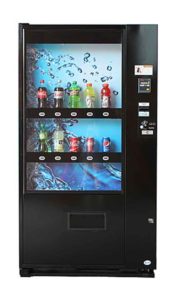 VENDO 721 LIVE DISPLAY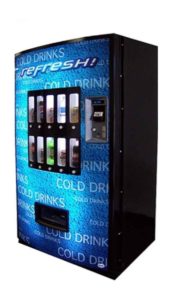 GAD Inventories Vending Machines
GAD SELLS NEW AND PRE-OWNED VENDING MACHINES
GAD has vending machines in stock ready to configure for you. Need a soda machine? Coffee vending machine? Snack stop? Healthy vending machine? Expanding your break room?Installed fast? With the latest payment technology? GAD has vending machines and parts in stock.
GAD can change out vending configurations, retrofit new payment technologies and fix existing machines. What we don't do is stock vending machines (but we can suggest route operators near you).
Having sold and serviced vending machines for over 30 years across the Midwest, GAD knows vending machines.
Are You Ready?
Need a vending machine? Fix a vending machine? Change the interior configuration to different type snacks? Need one pop machine? Expanding your employee lounge? GAD Vending can help.