NEW PINBALL FOR LABOR DAY INCLUDES A FREE SHAKER MOTOR
GAD has warehouses in Omaha, Kansas City and Des Moines with pinball games ready for pick up for the weekend.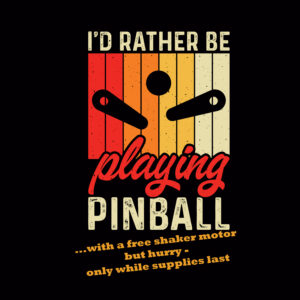 Choose from titles like 007, Foo Fighters, Iron Maiden and Guns 'n Roses to name a few. Not all games are in every location, so call first to arrange your curbside pick up.
GAD is an authorized dealer for Stern, American Pinball, Jersey Jack and Chicago Gaming. And if you want to create the ultimate game room for the weekend, we also stock digital darts, Classic-cade and Golden Tee PGA.
Check out our August inventory. Call us for current available games.
Pricing for pinball includes the game, money acceptors (commercial use) and applicable sales tax.
Choose how you'd like to get your game:
Free pick up
Free delivery in certain markets
$350 curbside delivery in continental US