Between the last of the COVID lockdowns and winter snow, why not take the time to learn a new skill? Like how to participate in Pinball tournaments?
Many people think of pool, dart and Golden Tee as the only leagues to participate in but there is a huge number of people that play pinball for tournament play. The association is the International Flipper Pinball Association ( IFPA ). The IFPA website has lots of information, tutorials and links for rules, game play and how to participate in tournaments when they resume.
Here's how to get started in your pinball journey:
There is a bit of a lag time before in person tournaments resume after COVID vaccines – and here is where they will be listed at the IFPA.
Check out all the tutorial videos at PAPA

. Or at their

YouTube channel

.

Pintips

– is

a place for pinball players to share short playing tips. Players vote on the best tips so you can always see the best tips at the top.

Learn how to play pinball with Craig Pullen

. 

Call GAD at 402-593-2812 and ask for Jerry (our resident pinball tournament guru). He'll be able to guide you in tournament play, practice and the best games to consider owning for you practice time.
Good luck!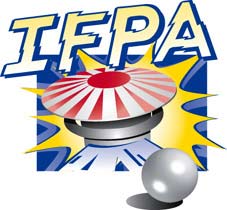 As the 2020 season comes to a close, we wanted to provide updates on various IFPA-related campaigns that the IFPA Board of Directors has been discussing as we enter the 2021 season. We've received many emails from players on a wide variety of topics and hope to answer most of those questions below:
Last week the participants of the IFPA17 World Pinball Championship were notified that we have once again postponed the event, which had previously been rescheduled for May 2021. The new dates for IFPA17 are November 11-14, 2021, still to be held at the Pinball Asylum in Florida.
The IFPA has no plans to organize any State, Provincial or Country Championships for the 2020 season of play. This includes North America and Australia, where the IFPA collected sanctioning fees for the first 3 months of the 2020 season. We will be rolling over that prize money into the 2021 season; however, the WPPR points earned in 2020 will NOT apply to the 2021 season qualifying.
The IFPA has no plans to organize an IFPA Women's World Championship for the 2020 season of play. We will push forward with the hope that the 2021 qualifying season will result in a championship tournament in early 2022.
With respect to the WPPR formula and the decay used to reduce the value of events over time, the IFPA has no plans to adjust that formula in any way. Our ranking system is not designed to adjust for random local or global events, and as such, no changes will be made. We continue to rebuild the rankings on about a monthly basis, so the rankings continue to show where players stand based on the rules according to our current WPPR formula.
Due to the lack of sanctioned tournament play available in the 2020 season, there wasn't a chance for players to play their way into qualifying for the IFPA Stern Rewards Program. Thanks to the generosity of Stern Pinball, everyone who qualified for Stern Rewards based on the 2019 season will once again qualify for the 2020 season. In addition, any eligible players that moved up into the top 1000 due to the decay of past results will also qualify for the IFPA Stern Rewards Program for the 2020 season.
Most importantly, we wanted to address our process for once again sanctioning tournament and league play globally. While some regions are reopening or were not as severely impacted by the virus, we want to ensure that our plans to restart sanctioning are fair to all players. We rely on the expertise and guidance of our IFPA Country Directors and State and Province Representatives to understand the situation on a regional basis, and we are listening to their input regarding whether they feel that tournaments and leagues are possible and prudent based on the specific realities of their communities. We have been tracking this feedback from our reps and intend to wait until a majority of the world has approved moving forward with sanctioned events before we consider reopening. Currently, based on our metrics, only 12% have voted to approve resuming sanctioned tournament play.
We continue to move forward with the IFPA Challenge Rankings (ICR), with December as the final month of qualifying. We encourage players to sign up if they are looking to scratch that competitive pinball itch, with over $700 in cash and prizes available. Details on the ICR are available HERE.
Finally, we want to acknowledge that the 2020 season has been like no other in our organization's history. We have said goodbye to iconic people, organizations, events, and locations. We have also seen pinball communities come together for support and connection, participating in the ICR and virtual tournaments, donating to fundraisers for pinball establishments, and continuing to stay connected through virtual events and livestreams. While the future is still uncertain, we feel confident that sanctioned competitive pinball will return, and together we can take it to new heights. In the meantime, stay home, stay safe, wash your hands, and wear a mask.